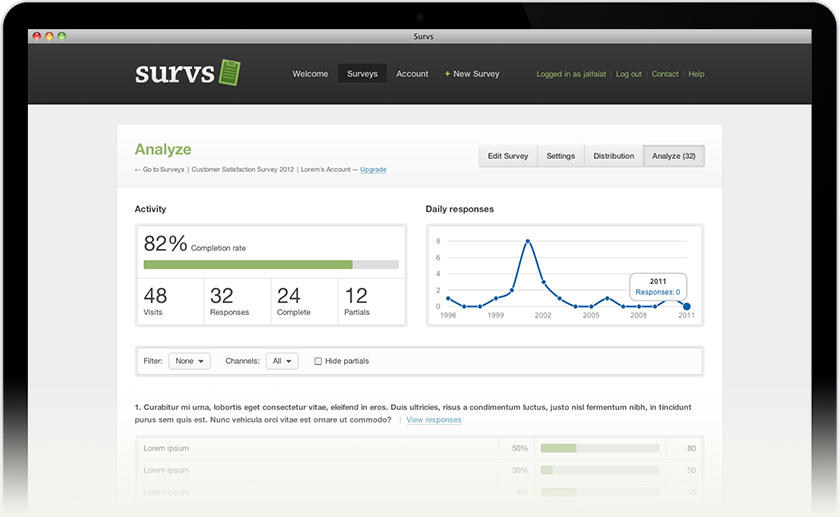 After months of hard work and refining, we are extremely happy to announce that today is the day – we have launched the new Survs! Now, creating surveys will be faster and easier than ever before. Here are some of the improvements and new features:
New Design – Survs has been fully redesigned. The result: an interface that is cleaner, easier to navigate, and quicker to use.
New Themes – We've created a new collection of beautiful themes for you to choose from.
The Theme Editor – Customize the look of your chosen theme with our brand new, more flexible Theme Editor.
New Survey Templates – We're thrilled to introduce a new collection of professional survey templates.
Reports – Reports are a new way to share your survey results and data with colleagues, clients, and audiences.
SPSS – Export your survey results to SPSS for statistical analysis.
Google Web Fonts – Customize your survey design choosing from a selection of Google Web Fonts.
Responsive – Surveys are now mobile friendly!
We hope you enjoy the new Survs. If you have any questions or feedback, please get in touch with our support team. We'd love to hear from you: support@survs.com or follow @survs on Twitter.
We look forward to making Survs great together!
Cheers,
The Survs Team
P.S. We would like to thank our users and beta testers who have supported us throughout this process. Your input has been invaluable!